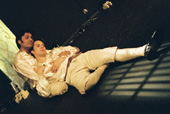 AZEEM NATHOO and LUKE LEEVES, Two Gentlemen of Verona, by William Shakespeare, adapted by Stuart Draper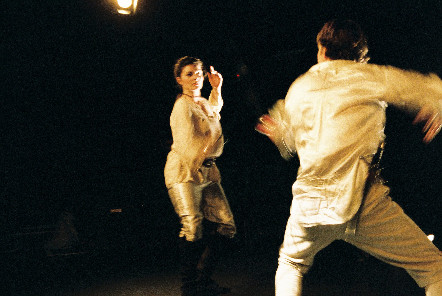 KAS DARLEY and LUKE LEEVES, Two Gentlemen of Verona, by William Shakespeare, adapted by Stuart Draper
About Melmoth
Melmoth was co-founded in 2003 by Stuart Draper and Peter Fortune.
Melmoth's aim is to produce audacious revivals of classics, encourage participation in theatre, to provide a platform for new writers, actors and directors to develop their skills, and to produce theatre that is challenging, moving, entertaining and wholly accessible.
"The Melmoth production of Two Gentlemen of Verona is exactly the sort of production that should turn anyone who dislikes the Bard into an instant convert"
The Kentish Times
"Some people are wary of Shakespeare plays, often saying they were put off by the experience at school but on this occasion I would say to those people 'go and have some fun."
News Shopper
"I never really got Shakespeare... But now suddenly I understand.... And from whence cometh this resurrection? Stuart Draper's staggering production of Romeo and Juliet."
Backstage
"Saw this last night, and felt compelled to write. If you haven't seen it yet, please do. Having suffered those school-trip shakespeare nightmares, it was refreshing to see such an accesible, professional and above all hilarious performance. I brought my friend, a confirmed bard-o-phobic, who huffed and puffed about being dragged there, and he really enjoyed it, in fact I couldn't shut him up in the pub afterwards."
Angela, Audience Member
Challenging, moving, entertaining and wholly accessible.